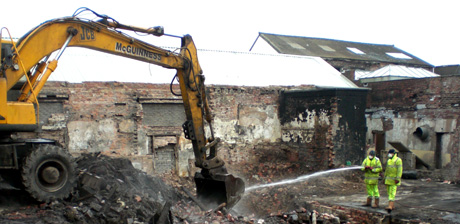 Recycling & the Environment
With regard to recycling, we were the first company in the North West to actively pursue recycling and consequently have had a permanent recycling plant at Ardwick since 1981, long before government actively encouraged it.
Our six acre site at Rondin Road holds a transfer licence registered with the environmental agency to receive all types of waste including asbestos.
On all demolition jobs we sort the waste into metals, wood and concrete and reclaimed bricks. We then crush and reuse some of the waste as secondary aggregates. Reducing waste can save money, energy and resources and makes good business sense. It also reduces the amount of waste that goes to landfill sites.
We also have a fleet of mobile crushers and screeners for hire